Accurate
Diagnosis
---
General Orthopedics is used to define this branch of medicine as a whole, as opposed to specific sections like Sports Medicine and Physical Therapy. At Gotham City Orthopedic in NYC, our main focus is to correctly diagnose and treat your musculoskeletal condition in the most efficient manner possible.

Our general orthopedic physicians have experience treating a multitude of conditions, from minor sprains/strains to multiple fracture trauma victims. We provide coordinated state-of-the-art physical therapy centers and personalized patient care from our team of board-certified orthopedic specialists.
At Gotham City Orthopedics, our fellowship-trained physicians are adept at diagnosing, treating, and preventing future injuries of the musculoskeletal system. Muscle sprains/strains and joint, neck, and back pain are conditions which fall under the category of General Orthopedics.

Contact our expert team in NYC to receive a consultation. Our team of telephone operators can help you schedule an appointment and answer your questions regarding our insurance policy, payments of deductibles, copayments, and more. During your private consultation with your Gotham City orthopedic specialist, we will determine which treatment plan is best for you, using our state-of-the-art equipment and direct inspection of the affected area. Once the underlying condition is discovered, we can begin your speedy and effective treatment.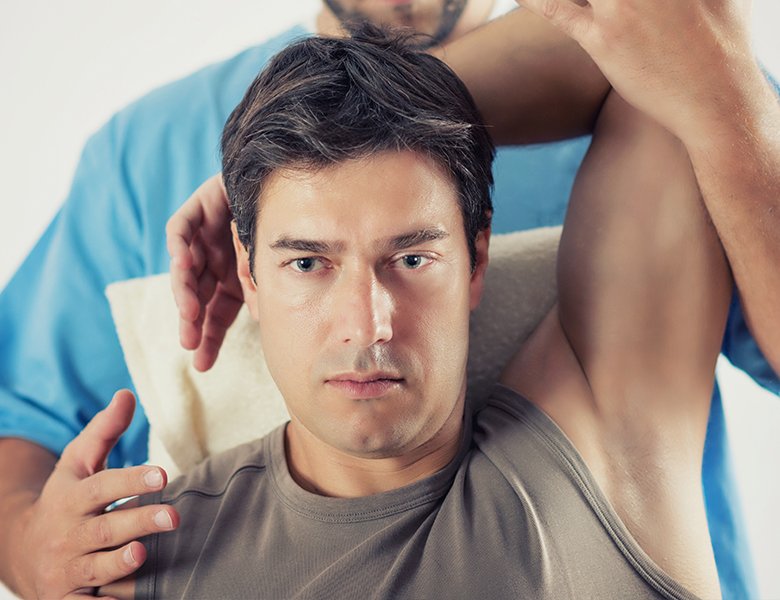 Common Conditions
That We Treat
Our general orthopedic doctors will address any conditions you may have been living with for a long time, as well as new, acute discomforts stemming from accidents, falls, or pains that seem to have come from nowhere. We are ready to provide relief for your musculoskeletal complication, whether your suggested treatment is surgical or something less invasive like physical therapy.
Some of the most common general orthopedic conditions we treat at Gotham City Orthopedics are:
Neck and back pain due to bulging discs or herniated discs
General fractures, which either require surgery or can be managed conservatively with casting or bracing
Sprains/strains
Cartilage tears in the knee
Ligament tears in the knee, shoulder, and ankle
Rotator cuff tears/labral tears in the shoulder
Osteoarthritis/joint pains
In addition, we are also experts at pediatric orthopedics, hand and elbow surgeries, same-day total joint replacement, and much more.
Schedule a General
Orthopedic Appointment
If your general practitioner has recommended that you see an orthopedic specialist due to pain and discomfort in your joints or another orthopedic concern, contact Gotham City Orthopedics today. We are ready for your call 24 hours a day, 7 days a week. If you are in need of orthopedic care, never hesitate to call us, even at 3 AM on a Saturday.
This form is for appointment requests only. Please do not send sensitive medical information through this form.